Grania wrote:

http://s5.photobucket.com/albums/y166/G ... CN0918.jpg

me playing around with water and shutter speeds...I was rather pleased for my first few tries
Nice piccies G! Funny you should mention water and shutter speeds.
Check out these two I captured in a storm drain in Manchester:
(click the thumbnails)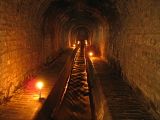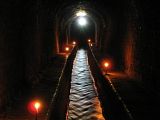 They were both taken on a tripod with 10 second exposure, the effect on the water is lovely I think!